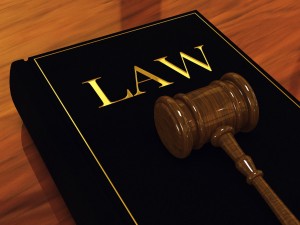 The simple truth is that construction sites are dangerous and, while most construction companies go to great lengths to ensure the working environment is as safe as possible, some may ignore or overlook details that can result in significant harm being brought to one or more workers. In these cases, companies are required to have a workers' compensation policy in place to ensure an injured worker gets the compensation they need; however, these claims don't always go as planned. Consequently, it's in the best interest of any injured construction worker to hire an attorney to assist them with getting the compensation needed. Read on to learn more about what makes legal help necessary after a construction accident.
1. The job of an insurance claims adjuster is to help the injured construction worker, but it is also to save the insurance company money; for that reason, some adjusters are eager to find reasons to deny a claim. While some will just outright deny the claim with no viable explanation, other insurers may use unscrupulous tactics such as attempting to prove that the worker was at fault or had a pre-existing condition or by sending the worker to a so-called medical expert that is sure to refute their injury claims. When this happens, a construction accident lawyer will help injured workers fight for their rights by hiring medical experts and gathering the right evidence to prove the injury claim is legitimate, and they'll be able to deal with the insurance company on the injured worker's behalf.
2. Although the workers' compensation system makes it nearly impossible for workers to bring a lawsuit against their employer, they may be able to engage in litigation with a third party. If a worker believes that faulty equipment was to blame for their injury, a construction accident lawyer may be able to help them bring a personal injury lawsuit against the equipment manufacturer. Talking with an attorney about the incident that caused the injury will give the construction worker a chance to explore all possible avenues for compensation.
If a construction worker wishes to ensure their rights are upheld as they pursue compensation for their injuries, then hiring an attorney is a must.
Connect with us with on Google+!