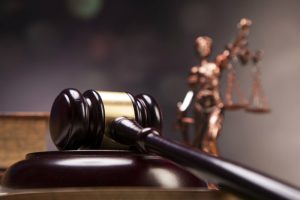 When you apply for Social Security disability benefits, you will have to meet very strict criteria. When your application is being reviewed, a set of questions will be applied to your situation. If you meet the criteria, you should have your application approved. If you do not, you can have your application rejected. From there, you can file an appeal, but it is a good idea to hire a Social Security Disability Lawyer in Aurora to look over your claim and to see how your case can be improved on appeal.
Current Work
Your current level of work is the first thing evaluated by your Social Security disability lawyer. Aurora based lawyers, for example, will inform you that your application is likely to be rejected if you earn more than $1,070 per month. If you are already working despite your disability, the government will determine that your disability does not qualify you for benefits.
Severity of Disability
The lawyer that you choose will also look at how serious your medical problem is and whether it limits your ability to perform certain tasks. In situations where you have difficulty walking or sitting, for example, you are more likely to have your claim approved (especially if over age 50) because it means that your ability to work is severely compromised. Keep in mind that the government will ask whether you could perform past work or any other work on a regular and continuing basis.
The Listing of Impairments
There is a list of illnesses and injuries that automatically qualify you for disability if you meet or equal the criteria. Your lawyer understands SSA's listing of impairments, and if you may qualify based on the listings. If your original claim was rejected, despite having an impairment severe enough to meet the listings, it is likely that additional supporting documentation is needed. In this situation, your attorney can make sure that the relevant medical records are received and submitted on your behalf. Visit Jeffrey A. Rabin & Associates, Ltd. for more information.