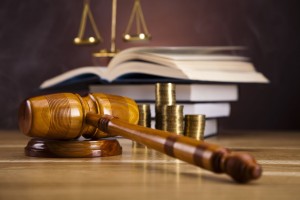 Job related accidents happen far too frequently. A worker falls from a ladder and injures his back, or he suffers from a repetitive strain injury such as carpal tunnel syndrome. When these work related injuries occur, the injured party often needs the help of workers comp attorneys in Melbourne, FL.
The task of the attorney is to make sure the injured worker gets full compensation for the injuries suffered; this compensation includes all medical and hospital bills and lost wages. The law allows workers who suffer a job related injury to claim for:
1. Permanent disability benefits
2. Partial disability benefits
3. Temporary partial disability
4. Medical
5. Wage reimbursement
6. Vocational rehabilitation
The laws:
The laws governing workers comp are both state and federal, the laws provide for awards to the injured worker and his family. These awards are statutory and allow the injured worker to get compensation without any legal intervention. The federal laws are applicable to all, state laws vary as to what workers are covered, the amount of benefit and the duration of the benefit.
Most laws make the employer responsible for the injury if was sustained during the course of employment. There is no regard for negligence of either the employer or the injured employee. The claim is considered valid as long as the injury happened during the course of employment and there is a finite employer-employee relationship. Independent contractors are not covered by the workers comp insurance of the company they are contracted too.
The attorney's duties:
The workers compensation attorneys in Melbourne, FL are hired to represent the injured party if he is not getting the benefits accorded by law. The attorney's job is to secure maximum benefits for his client from the employer or the employer's insurance company and to mitigate the liability of his client. The attorney:
1. Gathers any and all medical records and evidence
2. Takes the depositions of those involved
3. Conducts discovery
4. Drafts motions, briefs opinions and pleadings
5. Litigates on behalf of his client in front of a judge or referee
The claimant's attorney:
Usually workers comp cases are represented by two teams of attorneys in Melbourne, FL, the claimant's attorneys and the defense attorneys, both with their own rolls in protecting their clients. The claimant's attorney represents the interests of his client in all hearings, depositions, mediation and arbitration as well as assisting the injured party with all the benefits due him, including medical.
The defense attorney:
On the defense side, the workers comp attorney helps the insurance company and the employer keep their exposure to a minimum.
Regardless of whether you are injured on the job and are due compensation, or you are the employer of someone who suffers a job related injury, you will need attorneys in Melbourne, FL skilled in workers compensation law.