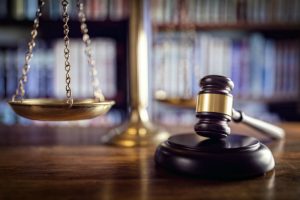 The table at a real estate closing can be a very crowded place. The buyer and seller show up of course with their real estate agents, along with a representative from the mortgage broker or lending agent, a closing agent, and the attorneys for the buyer and the seller. Each person plays a critical role in a complex and weighty transaction. Some buyers and sellers question the purpose of hiring an attorney in addition to a real estate agent, but a real estate attorney in Moline IL can help both buyers and sellers avoid potentially costly problems.
The seller's attorney assists in drafting the terms of sale and offers advice on particular issues such as dividing the property, imposing covenants, or retaining first right of refusal if the property is resold. Also, while it is possible to download a standard contract from the internet and print it up, a lawyer can make sure that the language of the contract covers all the bases and is in the seller's best interests. This applies as well to the listing agreement offered by the real estate agent. The seller's lawyer will look it over for pitfalls like a requirement to pay a broker's fee even if a sale is not made. Next, the attorney drafts the final deed and prepares any other paperwork needed for the closing. Finally, they represent the seller at the closing.
The buyer's attorney looks over the contract to make sure it is worded in the best interests of the buyer. They may also work with the lender to make sure the loan is processed in time for the closing. In addition, the buyer's attorney verifies that the title is clear and that there are no problems with the title insurance. At the closing, the buyer's lawyer will explain all of the paperwork that the buyer has to sign and makes sure it is clearly understood.
Beyond these tasks, real estate attorneys work for their clients to help them avoid mistakes and to make sure their interests are represented in the sale. If you would like more information about a real estate lawyer in Moline IL, check out at David J Franks Attorney-at-Law.