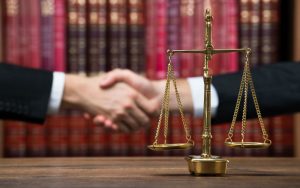 A driver's license is an important document to have when you need to provide for your family and get to work every day. However, if you put yourself at risk of having your license suspended, the need for an experienced suspended license lawyer in Chicago becomes even more important. Your suspended license lawyer will provide the best possible representation for your case so that you can get your driving privileges restored quickly.
How A Suspended License Occurs
Having your license suspended could take place for several reasons in Chicago. Besides the most common offenses of DUI or refusing to have an emission test for a vehicle, other examples that may warrant a suspension to occur include the following:
A minor in possession or consuming alcohol
Failing to stop for a loading or unloading school bus
Ignoring school zone speed limits
Failing to stop at an activated railroad signal
It is important to understand that even if a minor has a disposition that is non-conviction and does not involve an auto, it can cause a suspended license.
When you are concerned about a license suspension taking place, there will be a lot to worry about. Your entire life will be affected, and the low insurance rates you enjoy will suddenly increase. The good thing, though, is that you have an experienced suspended license lawyer in Chicago from Johnson & Goldrich, PC, who can help as soon as you contact them.