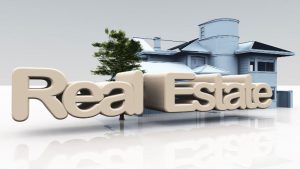 In Illinois, real estate transaction and management of these properties require an advanced understanding of local laws. The buyers and sellers require assistance when they become involved in these matters that will protect their interests and prevent possible losses. Real estate attorneys in Chicago manage these matters for buyers, sellers, and owners with a potential dispute.
Assessing Chain of Title
The chain of title defines how the title was transferred each time that it was sold to a new buyer. The assessment starts with the current owner, and the attorney tracks these transfers back to the original owner. The information that the attorney discovers defines whether or not the current title is legal or not.
Managing HUD Requirements
U.S. Housing and Urban Development provides financial assistance for home buyers who have limited income. The agency also makes it possible for rental property owners to rent residential properties to these prospective tenants through section 8 contracts. A real estate attorney officiates HUD forms that make these deals possible for low-income families that need assistance in obtaining a home.
How Does the Attorney Help a Property Seller?
A property seller requires a sales contract to present to potential buyers that outlines the exact terms of the sale. If the seller acquires the help of a real estate agent, the property will be listed and a listing agreement is started. The real estate attorney reviews the contract and listing package to make sure that all laws are followed and the seller's interests are secure.
How Does the Attorney Manage a Closing?
A real estate attorney follows a specific checklist for all property closings, and they make sure all contracts are created properly. The attorney ensures that all property and pest inspections are managed according to local laws, and they make sure that the seller repairs damage found during these inspections.
In Illinois, real estate attorneys manage a whole spectrum of matters related to property purchases and disputes. They offer advice for sellers and buyers as well as managing HUD requirements for rental property owners. Consumers who need assistance with these matters should contact real estate attorneys in Chicago at Starr Bejgiert Zink & Rowells today.