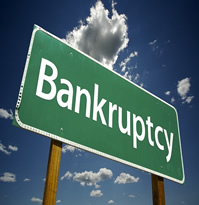 Chapter 13 bankruptcy is often called a wage earner's plan. This is because it allows a debtor to enter into a repayment agreement with their creditors where they will pay all or a portion of their debt over three to five years. The length of the plan depends on the debtor's income. If they are below the state's median, it will be for three years. If they are above the median, it will be for five years.
A chapter 13 bankruptcy attorney in Charlottesville can explain the advantages and disadvantages of each particular type of bankruptcy and should be consulted as each situation is different. Generally, the biggest advantage is that it prevents a person's home from going into foreclosure. It also allows the rescheduling of secured debts, lengthening the repayment period and those lowering the monthly payments. Another advantage is that remaining debts will be consolidated and the debtor will make one payment to the trustee and not have to have any contact with the individual creditors.
An individual is eligible for Chapter 13 bankruptcy if their unsecured debts are less than $360,475 and their secured debts are less than $1,081,400. An individual is also required to have completed a credit counseling program in the six months prior to filing for bankruptcy.
The bankruptcy process begins with the filing of a petition in the local bankruptcy court. A chapter 13 bankruptcy attorney in Charlottesville can assist with this. The filing is required to contain a statement of assets and liabilities, statement of income and expenses, list of contracts and leases, and other financial information. The Court is required to charge fees in the amount of $281 for this filing. With leave of the Court, this can be paid installments over 120 days and is extendable up to 180 days in special circumstances. If the petitioner is married, they must obtain all required information from their spouse and submit it to the court regardless of whether both are filing.
Once the petition is filed, all collection action must generally stop. The court will contact the creditors with information on how to participate in the proceedings.