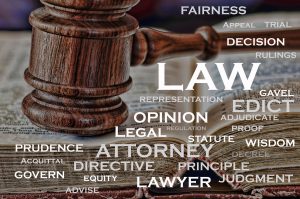 In Florida, truck accident claims are some of the most complicated and challenging personal injury cases to pursue. According to the FMCSA, over 3,000 large trucks were in fatal crashes, 88,000 in injury crashes and 346,000 involved in property damage crashes. This has led to dozens of truck accident claims every year in Florida against negligent truck drivers.
Truck accident victims are entitled to various personal injury compensations like medical and hospitalization payments, pain and suffering damages, and loss of income compensation.
If you were involved in a truck accident that is not your fault, it is advisable that you file an injury case against the involved parties. However, before filing a case consult an experienced truck accident lawyer first.
Advantages of Hiring a Lawyer
There are several reasons you will need to seek legal assistance. The following are just some of the benefits you get once you hire a truck accident personal injury lawyer.
Easier when dealing with insurance firms – A lawyer has the necessary and reliable skills to negotiate with insurance companies. This means that you do not have to worry about dealing with the company yourself. With a lawyer by your side, you are assured to get just and sufficient amount of compensations.
Legal guidance – Personal injury compensation in truck accident claims are no child's play. Claimants have to deal with confusing and complicated legal procedures. However, a legal professional can ensure that the claimant does not compromise any legal procedures likely to damage a claim.
Education – A lawyer can help you learn more about your rights. Hence, as a lawyer's client, you will conveniently familiarize yourself with tort law, making you more aware of your rights as an accident victim.
There are many ways a legal representative can help Tampa truck accident victims. If you are ever involved in a truck accident within the Tampa region, it is critical for you to hire a lawyer to represent you throughout the length of your case.