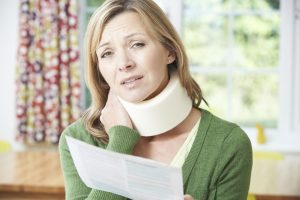 About two million people in the United States suffer a brain injury every year. Given the protection that the skull provides, most of such injuries are minor. Serious brain injuries, on the other hand, are suffered by about 500,000 Americans annually. These injuries don't just affect victims. They affect their families and everybody else around them, too. They might be suffered in auto accidents, motorcycle accidents, construction, industrial accidents or even slip-and-falls or trip-and-falls. As per the U.S. Centers for Disease Control and Prevention, brain injuries are the leading cause of death and disability for people under the age of 45.
Traumatic Brain Injuries
Most brain injuries are caused by blunt force trauma to the head. They're classified as either closed or penetrating. When the injury is closed, there is no damage to the scalp or skull. When it's penetrating, bone from the skull or a foreign object penetrates the skull and brain. A brain injury lawyer in Waukegan will handle traumatic brain injury cases like the following:
Contusions or concussions involving loss of memory, or physical or mental impairment.
Brain injuries that result in behavioral changes, depression or anxiety.
Severe brain injuries that result in permanent cognitive deficit, permanent disability, coma or a permanent vegetative condition.
Wrongful death caused by a severe traumatic brain injury.
An Immediate Assessment is Needed
Victims who suffer from a traumatic brain injury must be evaluated immediately and begin treatment as soon as possible. Simple rest might only be needed, but a second brain injury during that recovery period could be fatal. Depending on the nature and extent of the first injury, treatment can be lengthy and costly. Some victims suffer profound symptoms of a traumatic brain injury and require home care and treatment for a lifetime.
If you or a family member suffered a traumatic brain injury as a result of the carelessness and negligence of somebody else, contact our brain injury lawyer in Waukegan at Ryan Ryan & Viglione. We offer free consultations and case reviews. You can tell us what happened, and we'll answer all your questions and concerns. Then, you'll be advised of the full range of your legal options. Call us at 847-244-1436, or use our easy contact form at ryanryanviglione.com to arrange for that consultation.