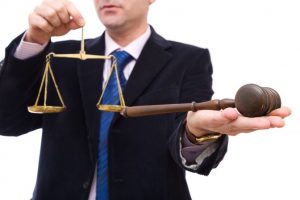 Nearly all personal injury cases involve the carelessness and negligence of another person or entity. The victim then seeks compensation for his or her damages. Here are examples of the types of cases that our personal injury lawyers in Norman, OK, are involved in:
Car, truck, motorcycle, bicycle and pedestrian accidents
Construction accidents
Premises liability
Product liability
Medical malpractice
Dog and animal attacks
Damages
After an accident, a skilled and effective personal injury attorney can protect your right to compensation for the damages that you suffered. Here are some examples of recoverable damages:
Past and future medical costs
Past and future lost earnings
Any permanent disability or disfigurement
Pain and suffering
Loss of enjoyment of life
Additional substantial damages in the event of a wrongful death
The Opposing Insurer
Insurance companies are in the business of cashing premium checks and investing that money to make even more money. When a claim arises that is going to require payment, the insurance company's objective is to pay as little as possible or even nothing. The objective of reputable personal injury lawyers in Norman, OK, is quite the opposite. We want our clients to receive the maximum compensation possible for their injuries and damages.
Don't Give a Statement or Medical Authorization
That insurance company on the other side of your case isn't concerned about your best interests. As soon as its notified of your accident, an adjuster will be assigned to your case. He or she will then start building a defense against your claim. Politely refuse to give that individual any type of statement or medical authorization, regardless of what he or she says.
Report your accident immediately by calling 911. Then, seek medical treatment for your injuries right away. Politely refuse to give any type of written or recorded statement, and contact our offices as soon as possible to arrange for a free consultation and case review. You can tell us what happened and how it happened, and we'll answer your questions, too. After that, we'll advise you of all of your legal options. Contact Little, Oliver & Gallagher PLLC as soon as possible after being injured in any accident in or around Norman.