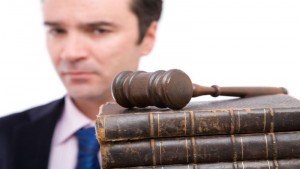 If you decide to file an initial application on your own, once you request to apply for disability, you should receive a letter from the Social Security Administration addressing the receipt of your claim, and a notice to schedule a time for an interview with you. This gives you a chance to explain to Social Security the reason you believe you are disabled. This meeting is very important and needs to be taken seriously. Every bit of detailed information needs to be given concerning your medical history and work history. This includes names, phone numbers, and addresses for all of your doctors, and a detailed work history report. Once the information has been given, the medical records are requested and reviewed, and a decision is made after several months. Most people are denied disability in NC on their initial application. This does not mean you do not deserve disability; you just need to start the appeal process.
Starting the Appeals Process
When you are turned down by Social Security in North Carolina, it may seem like a daunting task to appeal. Many claimants give up and never appeal an initial denial, which is a big mistake. Getting an initial denial letter can be discouraging, but DO NOT GIVE UP. Appealing can be frustrating due to the amount of paperwork required and the never ending questions asked.  A Request of Reconsideration has to be filed within sixty days from the exact date an initial denial is received. A firm that is familiar with the appeal process can help you file your appeal thoroughly and efficiently. It is important to understand that the majority of Reconsideration appeals are denied. After receiving the second denial letters, many claimants decide to give up; however, it is imperative to keep the claim going and appeal. The next step is requesting an Administrative Law Judge hearing by filing a Request for Hearing.
The Second Appeal
Within Sixty days of the Reconsideration denial, more forms must be filed in a timely manner for a second appeal known as a Request of Hearing. This means that you will get your day in court to stand before a judge and present your disability case. Having a professional and experienced SSD law firm prepare you for your day in court, can make this hectic and stressful situation easier to handle. In some cases, it can take 12 to 18 months to get a hearing date, so it's important to be completely prepared when the hearing date comes. An experienced SSD firm can help improve your chances of approval at the hearing.
When you have a skilled attorney by your side after you have been denied disability in NC, it can help make the appeals process less stressful. Contact The Clauson Law Firm, PLLC today for professional disability legal services.