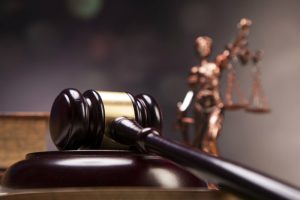 If you live in or near Oak Ridge and you are planning to apply, have already applied, or have already been denied for Social Security disability benefits, it may be time for you to contact a Social Security attorney in Oak Ridge. The Kenneth Miller & Associates, P.C. is always standing by and ready to help you with any problems with social security applications and claims.
Applying For Social Security
Some people prefer to contact a Social Security attorney before they even get started with the Social Security application process. Determining what Social Security disability benefits that you may or may not qualify for can be a confusing process. Having a Social Security expert assist you with the application process can help to ensure that the entire process is executed in a professional manner.
Here at the Kenneth Miller & Associates, P.C., we have the knowledge and the experience to help you quickly determine the benefits for which you may qualify. We can walk you through the complete application process and answer any questions you may have about your case. We take the stress and the confusion out of filing for Social Security benefits.
What if I Am Denied Benefits?
The truth is most Social Security applications are denied the first time around. There is system used to determine whether a person is eligible for benefits. If there is not enough medical information available to prove how disabling your condition is, your application will most likely be denied. When you first receive your letter notifying you that you have denied for benefits, your very next step should be to contact a Social Security attorney.
By law, if you are denied Social Security benefits, you have the right to appeal the decision. You will be given a period of 60 days to file your appeal. Because the appeal process can be a very complicated and complex matter, having a Social Security attorney in your corner can lessen the stress involved in filing your appeal,
The Kenneth Miller & Associates, P.C. specializes in assisting our clients with the appeal process. We can help you gather all of the information you will need in order to be able to back up your claim. Having an experienced and knowledgeable Social Security attorney to assist you with your appeal process will ensure that you never have to go it alone.
The Kenneth Miller & Associates, P.C. has experts assisting them at all times, should not you have your own expert to assist you as well? We can make sure that you have that expert assistance you deserve. We help to even the playing field when it comes to handling your Social Security disability benefits case.