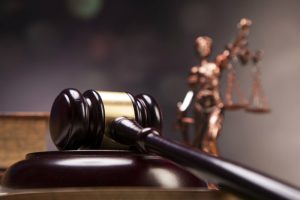 Applying for Social Security disability can feel like an overwhelming task. You may think that if you also need to hire a lawyer, the process might be too much for you to handle.
You are legally within your right to apply for SSD without legal representation. If you feel that you can file the correct forms, collect the necessary paperwork, and competently represent yourself during the process, you may want to give it a try. However, statistics show very clearly that individuals who work with an SSD lawyer in Greensboro have a higher chance of a positive outcome than those who do not.
You especially want to consider working with an SSD lawyer in Greensboro if your mental or medical health condition is complicated. An attorney can be helpful if you are filing a disability claim for the first time or if your benefits were denied and now you are filing an appeal. Talking with an attorney is a great way to know whether you truly qualify for benefits.
In 2018, only 36.6 percent of Social Security disability benefits were approved with the first application. The majority of denials were because of technical reasons. Working with a lawyer can help protect you so you don't make small mistakes on paperwork that delay getting the benefits you deserve.
Learn more about how you or your family members can get help from Collins Price, PLLC in applying for Social Security benefits and other government programs by visiting their website