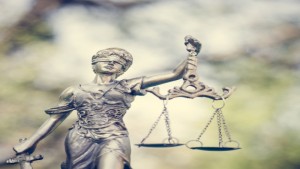 The Supplemental Security Income and Social Security disability programs are the biggest federal programs in the U.S that provide financial help for those who suffer from a disability. Even though both of these programs help disabled people and are overseen by the Federal government, they are actually very different. There are specific medical criteria that an individual must qualify for in order to be eligible for either program.
Social Security Disability pays for benefits to both you and your eligible family members if you have worked and paid taxes into the system. Supplemental Security Income will pay you benefits based on your current financial need.
How to Apply
When you apply for either of these programs, medical and other personal information will be collected from an individual in order to make an informed decision as to determine whether or not this person is eligible for disability benefits. There is a screening tool that you can use online in order to determine if you will qualify. The application process requires a great deal of patience as there is a lot of paperwork involved as well as medical exams.
In order to apply for SSI or social security disability you will need to visit the local Social Security Administration office in your area. You can also apply over the phone and via the internet, whichever is most convenient for you.
Reasons for Denial
If for some reason you have been denied benefits, you can begin the appeal process by filing an internet appeal so that a review can be requested. Applications for benefits can be denied for a number of reasons some of them related to medical issues and others related to financial. Sometimes denial is even based on criminal history or a history of substance abuse.
When to Seek Help
The application process for both SSI and disability can be extremely taxing. Applicants often become discouraged when they are declined the first time around. However, it is extremely common for this to happen. When applying for social security disability in Chicago it is okay to seek professional legal help to assist you with the application process. You will have a much better chance of winning your case if you have someone who knows the ins and outs of the process as well as all of the laws related to disability.
If you need help applying for social security disability in Chicago Spector & Lenz, P.C. can guide you through the process. Visit their website to receive a free case evaluation.