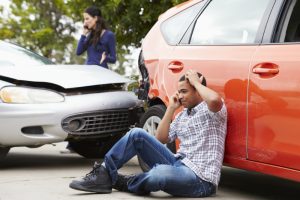 People are injured in accidents every day in and around Phoenix. Some of those people are injured seriously. Others suffer fatal injuries. In either case, victims can expect to be overwhelmed with medical bills, the inability to work and emotional anxiety. These accidents might take the form of any of the following:
Motor vehicle and motorcycle crashes.
Bicycle and pedestrian accidents.
Accidents that occur on property owned or occupied by others.
Construction and industrial accidents.
Incidents involving dangerously defective products.
Nursing home negligence.
Medical malpractice.
Don't Let the Defense Take the Offense
From the beginning, the goal of the insurance company on the other side of your accident is to limit the compensation that it might pay to you. They might even deny your initial claim. By retaining an experienced, aggressive and effective accident injury attorney in Phoenix, AZ to represent you and pursue damages on your behalf, you'll be putting that opposing insurance company on notice that you're not going to allow it to devalue or deny your claim.
Protect Your Rights
You are entitled to pursue compensation for your injuries and damages that were caused by the carelessness and negligence of somebody else. Because the opposing insurer is taking immediate action to limit its losses, you should take immediate action to pursue the maximum compensation that you deserve for your injuries.
Don't Give a Statement or a Medical Authorization
No matter what the opposing insurer's representative says, don't give him or her any type of a statement or medical authorization. Arizona law doesn't require you to do so, and it's the intention of that insurer to use information that it obtains against you.
Rather than assisting the opposing insurer with setting up its defense against you, allow an accident injury attorney in Phoenix, AZ, to build a strong case on your behalf and pursue the maximum damages that you deserve. Contact us at Snyder & Wenner at 602-224-0006 to arrange for a free consultation and case review after being injured in any accident.